TZATZIKI
Recipe from Extension Agent Michelle Estrada
Ingredients
2 large cucumber
2 teaspoons kosher salt
2 cups Greek yogurt
2 tablespoons lemon juice
2 cloves garlic (minced)
1 tablespoon fresh dill (minced)
Preparation
Cut the ends off the cucumber. Slice the cucumber in half lengthwise and remove the seeds. Grate remaining cucumber and toss with salt in bowl. Set salted grated cucumber in strainer over bowl or in sink and let stand for at least 15 minutes. Squeeze to remove as much liquid as you can and discard liquid. Ideally you want about 1 cup of grated cucumber for the Tzatziki.
Combine cucumber with remaining ingredients in large bowl. Mix to combine, taste, and add additional salt, lemon juice, or dill, if desired.
Nutrition Facts
Servings per Recipe: 47
Serving Size: ¼ cup
Calories 47
Fat 0 g
Saturated Fat 0 g
Sodium 800 mg
Total Carbohydrates 4 g
Protein 7 g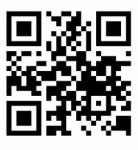 To watch this recipe, go to the following link or scan the QR code:
https://go.ncsu.edu/tzatzikivideo
Michelle Estrada is an extension agent, specializing in food and nutrition for North Carolina Cooperative Extension in Wayne County.