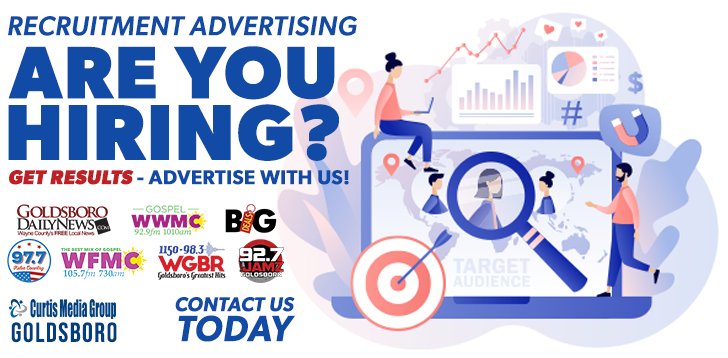 Are you looking to recruit or hire new employees?
If you want to recruit or hire new employees for your company, GET RESULTS when you advertise with us! Our platform reaches a broad audience of job seekers and connects them with the best opportunities. With our targeted advertising strategies, you can increase your visibility and attract qualified candidates who fit your organization perfectly.
We offer flexible packages to fit your budget and customizable options to meet your unique needs.
Start advertising with us today and take the first step toward building a successful team!
Contact
Jamie Evans
General Manager
Call: (607) 742-2599
Email: [email protected]
Liza Govan
Sales Manager
Call: (919) 736-1150 – Option 5
Email: [email protected]